Good Monday and Happy Labor Day. For many, today marks the unofficial end to summer and we are sending the season out with some gorgeous weather. This has been an absolutely amazing weekend of weather, but a few changes are showing up for the week ahead.
Highs out there today are mainly in the 80-85 degree range. Humidity levels are still down and we will see a few clouds working in across the north.
I've mentioned the tropics playing a huge part in the overall setup and this appears to become more and more of an issue this week. Check out all the areas being monitored for development: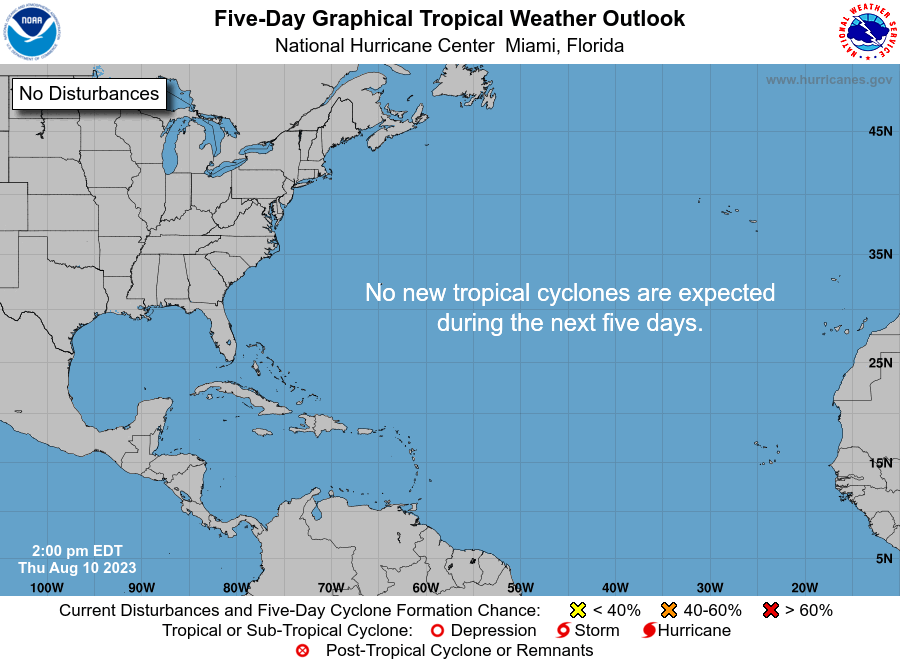 I'm especially watching the overall unsettled weather off the southeast coast and any potential development there. Why? This is helping to throw up a stop sign to the western trough, keeping it from just bowling eastward until later in the week and weekend. Can this develop into something over the next few days?
Regardless of whether it becomes a tropical system or a jumbled mess of action, this is helping clog up the pattern and slowing down the system coming from the west.
The GFS shows the impacts arriving by late week and weekend:
The longer that waits to move east, the more air behind it modifies. If it holds back long enough, it would be a normal mid-September cool down as opposed to a full blown chilly air mass in here.
This is the same system bringing historic heat followed by historic snows to parts of the Rockies and western plains over the next few days.
Have a great holiday and take care.