Good Thursday, folks. It's been very mild across the region for the past several days, but the next several days will be even warmer. Readings are likely to reach the 70s for the upcoming weekend in what's a gorgeous stretch of fall weather.
Temps out there today are in the mid and upper 60s with more clouds rolling through compared to the past several days. No worries, those clouds will not be producing rain.
Highs from Friday through Monday will hit the 70-75 degree range across all of central and eastern Kentucky. If you're not making outdoor plans… Get after it! 🙂
ETA continues to weaken over Central America, but this will emerge back over water late tomorrow or Friday. From there, this storm will then strengthen as it works toward Cuba and Florida this weekend. Here's the latest from the National Hurricane Center:
You can see how that forecast is fairly in line with what the Hurricane Models are suggesting:
The GFS continues to show a Florida hit as it crosses west into the Gulf and hangs out for a few days. From there, it waits for the second front to pick it up: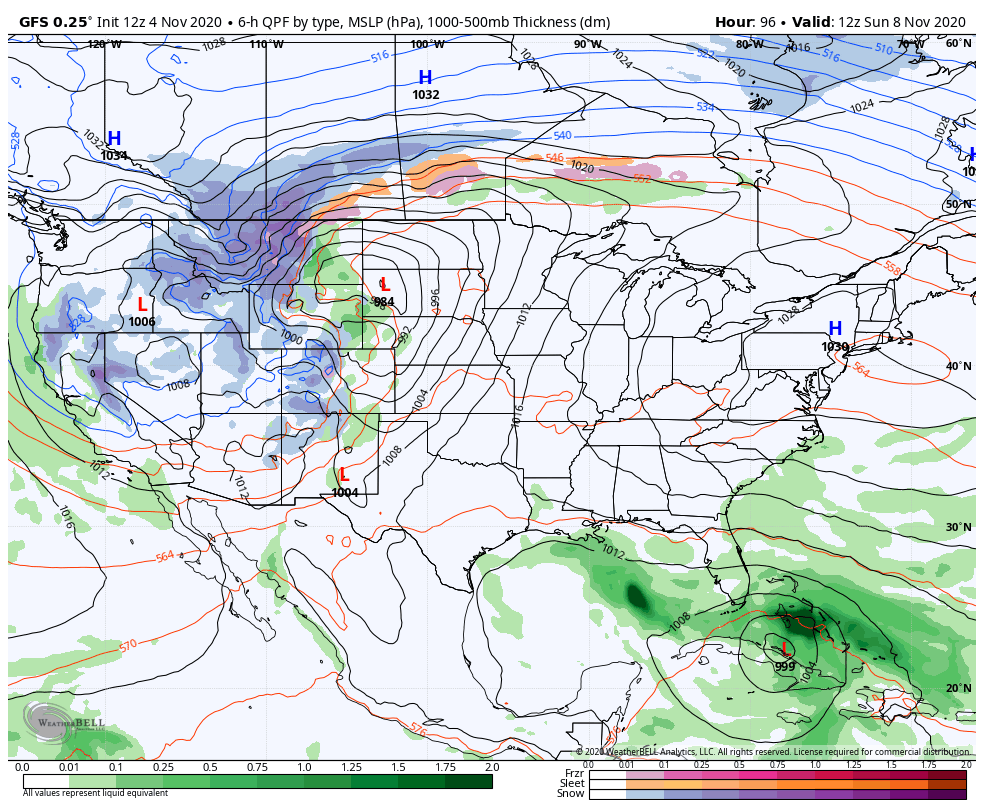 That scenario means a round of showers and storms for us with the first front early in the week as colder air crashes in. Those numbers drop even more after the second system works through here later in the week into next weekend.
The Canadian has a little different look: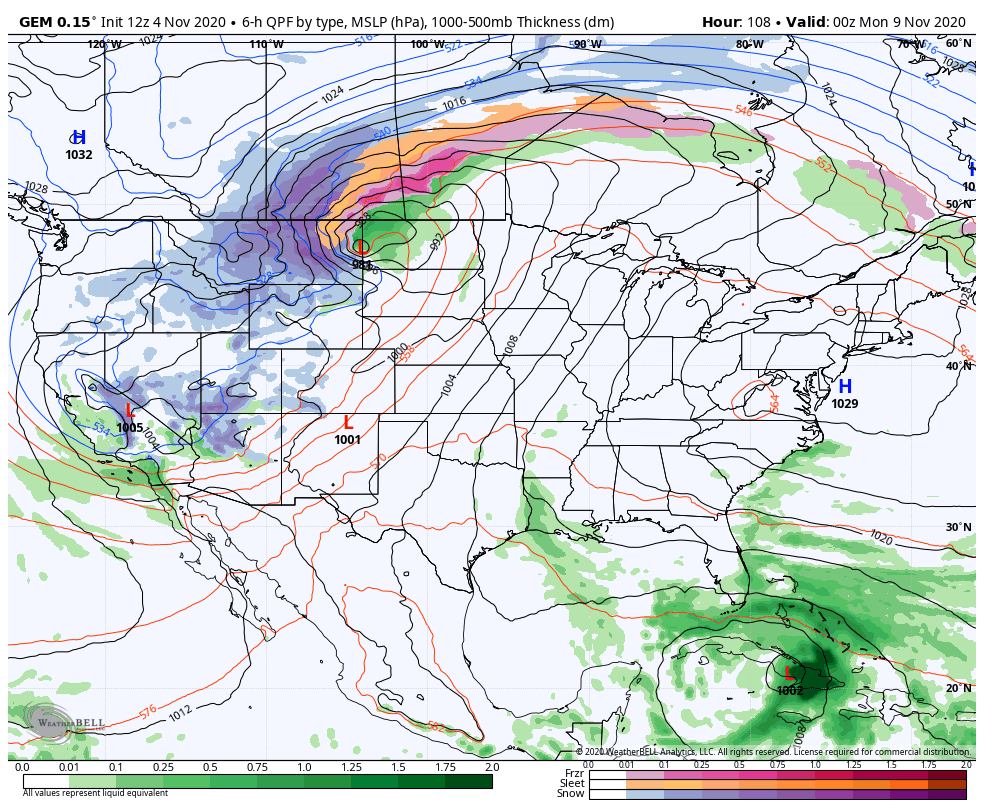 So does the EURO: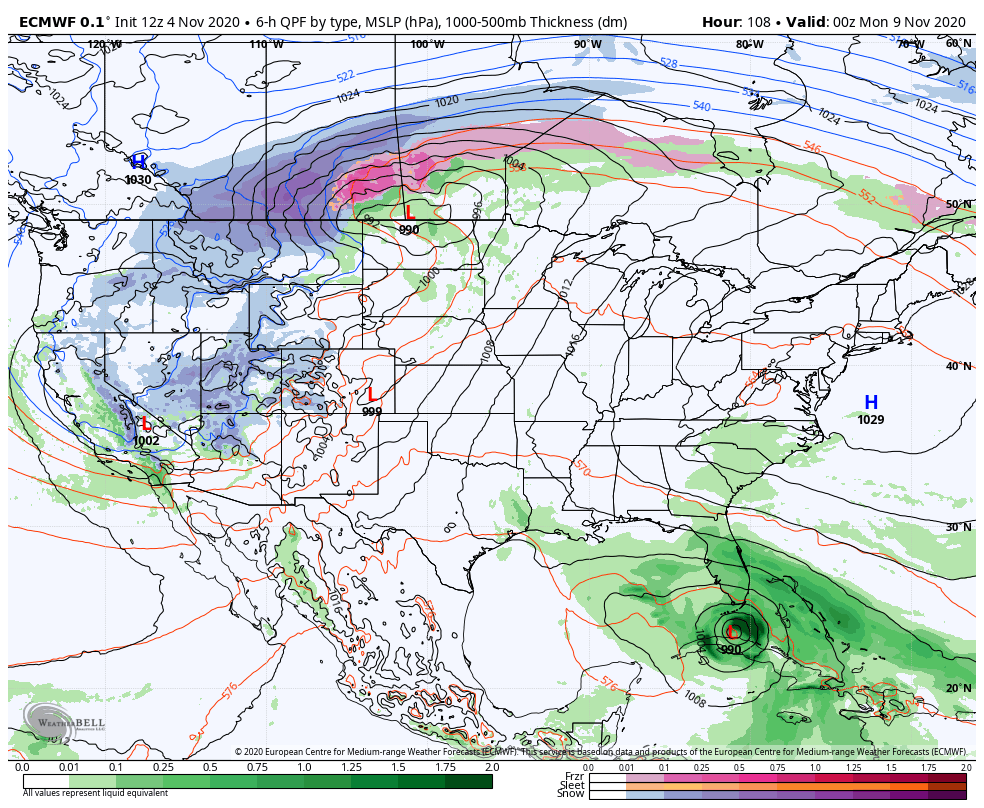 Again, such an extreme pattern means the models will change a lot over the next several days.
While the overall pattern looks much different next week, it doesn't change my mind that November is likely skewed warmer than normal. That's a big change from the past few years.
Enjoy another fine weather day and take care.