Staying busy in the Atlantic this week with multiple areas of interest. In the short term it'll be areas in the Caribbean and just of the East Coast of the U.S. that tropical development is the most likely. Neither of these should threaten the United States.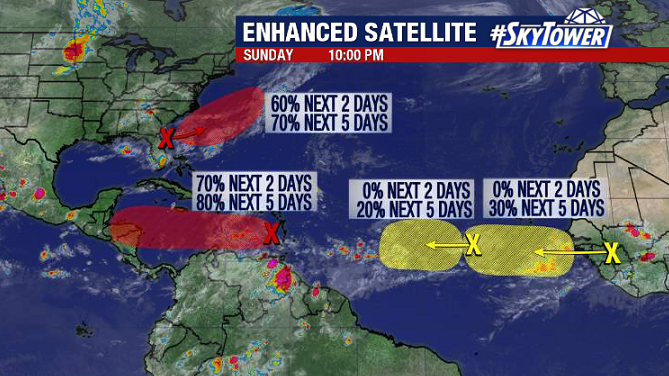 In the Caribbean, Invest 99L has been showing signs of organization over the last 24 hours, and conditions are expected to gradually become more conducive for development. A tropical depression may form in the next day or two.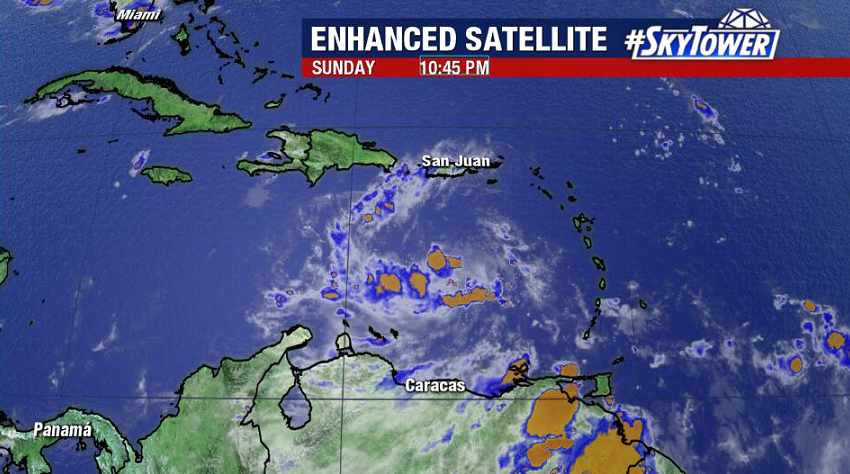 Ultimately, models aren't doing a whole lot with this, but it's possible it becomes named storm before moving into Belize or the Yucatan Peninsula in 3 to 4 days.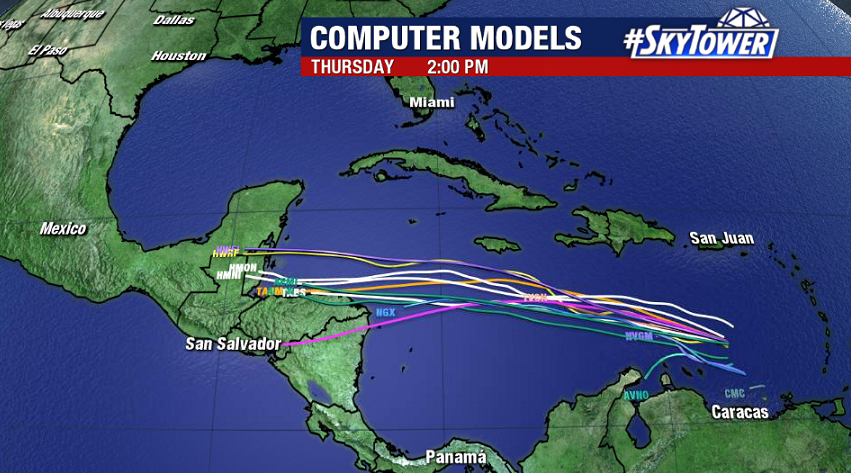 Right around the same time, an area of low pressure along a cold front off the East Coast may take on tropical characteristics as it moves safely out to sea. The next two names on the list are Nana and Omar.
We'll keep an eye on the two waves coming off the African coast, but there will be no threat to land from either of these for at least the next few days.