As of 7pm CDT Sunday evening, Beta was located about 120 miles south-southeast of Galveston, TX. It's still creeping along at 6 mph, and forward motion will remain very slow over the next few day as the storm moves over South Texas.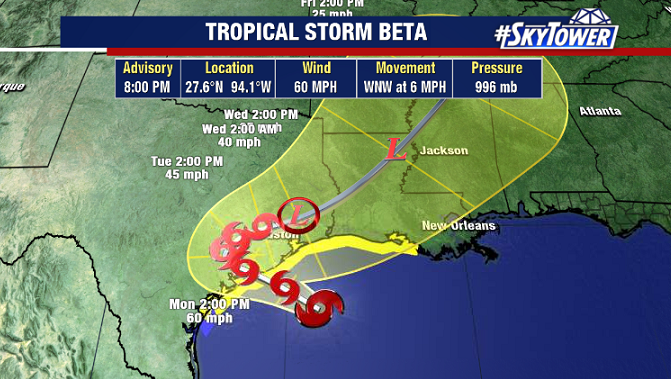 Herein lies the biggest problem, as persistent rainfall will be present over many of the same areas during the first half of the week leading to the potential for widespread freshwater flooding. Isolated spots could see up to 18″ over the next 3 days.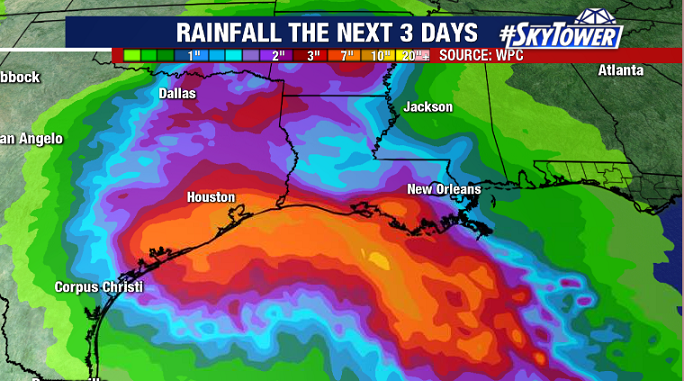 Beta will become the 9th named storm to make landfall in the continental U.S. this season. This will tie the record from 1916. The 2020 season continues to break records left and right.
Finally, an interesting swirl popped up over central Florida today. This was an area of low pressure that formed along a stationary front. This is headed into the Gulf tonight, and obviously that draws the attention of Gulf Coast residents this time of year. Ultimately though, it looks like this will simply get ingested into the broad circulation of Beta to the west.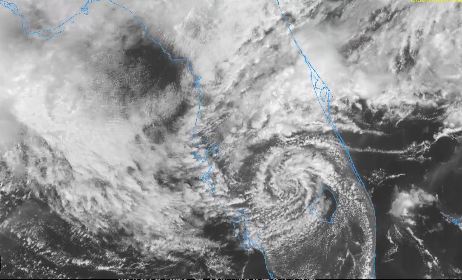 Generally speaking, it looks like things will quiet down a bit for the rest of the month. Remember though, October can always be a dangerous time of season with 'homegrown' tropical development leaving minimal time for preparation. Stay prepared.