Good Thursday, everybody. It's another September-like temperature day across the state, but a cold front is ready to crash the party later Friday. That will bring an increase in showers and storms, and a big drop in temps to start the weekend.
Let's start this off by talking about the weather out there today. It's pretty darn awesome. 'Nuff said. 🙂
Friday features an increase in showers and storms for the afternoon and evening as our front marches in from the northwest. This front will bring a fairly dramatic drop in temps as we go from the 70s on Friday to the 50s for Saturday. The NAM is actually even chillier: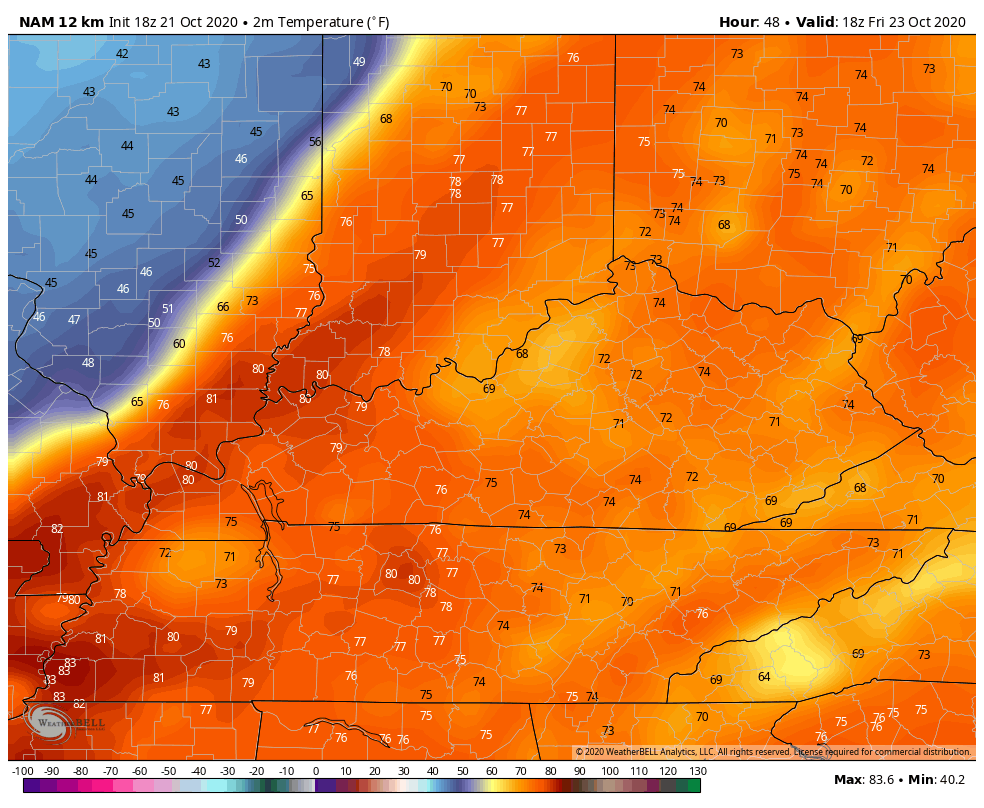 Clouds and lingering showers will likely in what looks like a pretty ugly Saturday as of now.
Temps rebound a bit on Sunday, but this cold air in the plains is really going to try to press southeastward pretty quickly early next week. This highly anomalous cold is going to cause issues for the models and we've been seeing that already with wild swings from run to run. Just like what we are seeing with the air behind the Friday front, watch for the models to grow colder as we get closer to next week.
Regardless,  the models are still trying to figure it all out, but it looks very unsettled:
Enjoy this terrific Thursday and take care.