Good Friday to one and all. It's a busy day taking shape across the region as a powerful fall cold front drops in from the northwest. This has a line of strong storms ahead of it and a major temp drop behind it.
Scattered storms will go up as early as late morning and early afternoon, but the main line of storms arrives during the evening. This may very well impact some high school football games in central Kentucky.
The Storm Prediction Center also has this area in the low-end risk for a few severe storms:
Lingering showers will likely accompany low clouds on Saturday.
The temp drop will be the big story. Look at the dramatic day to day difference on the NAM: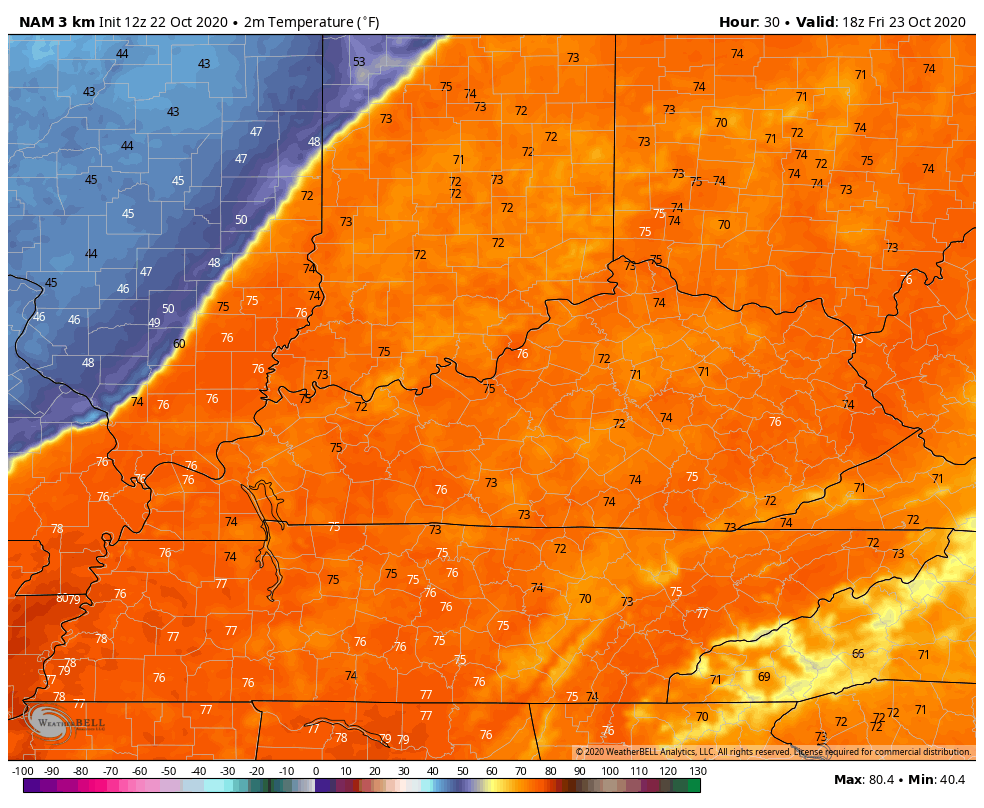 Temps for Sunday will likely be all over the place with 50s north and near 70 in the south and southeast. Temps spike briefly on Monday, but come right back down as our next front moves in and stalls on top of the region. This will lead to repeat rain and some thunderstorm action into next week, but the models continue to differ on exactly how to handle it all:
Again, how all this works out is largely dependent on the how the tropics behave through the next week or so.
The potential for quite a bit of rain is there over the next week or so as the models continue to show several inches of rain: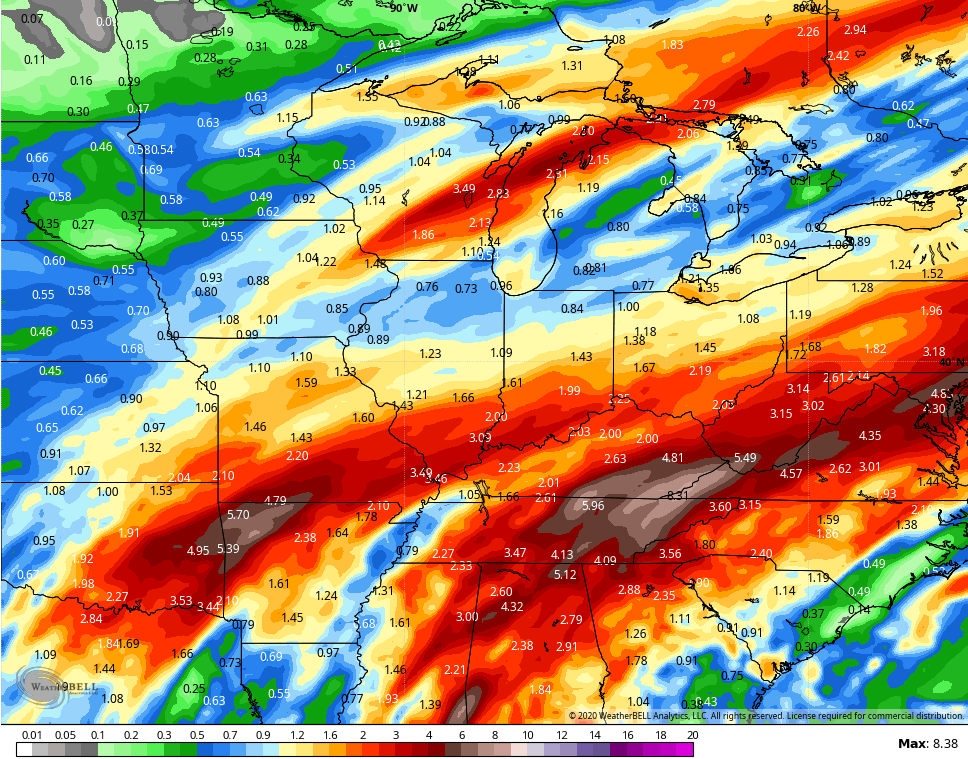 We need the tropics to calm down and let the cold air win the battle or we could be in for some issues during this time. UGH.
Here are your Friday storm tracking tools:
Possible Watch Areas
Have a great day and take care.