Good Monday, folks. Another cold front is working into the region today, bringing a few more showers and storms. This front slows down in the coming days, keeping the chance for a little action going. Much  cooler air is also taking control of our weather as we take on more of a September feel.
One thing to keep in mind is we are still in the period of the average warmest high temps of the entire year. Most areas average highs in the mid and upper 80s right now, but the average numbers do start to slowly fall in the coming days.
Temps today are in the 80s ahead of our next front as  a few showers and storms increase from the northwest. This certainly isn't terribly widespread and mainly impacts the north late today:
This same front then slows down into Tuesday and Wednesday as low pressure develops along it. That keeps some shower and storm action going, with the greatest concentration across the south and southeast…
Temps and humidity levels come way down behind this for the rest of the week. Highs in the upper 70s and low 80s will be common and a few mornings will drop it into the 50s…
WEDNESDAY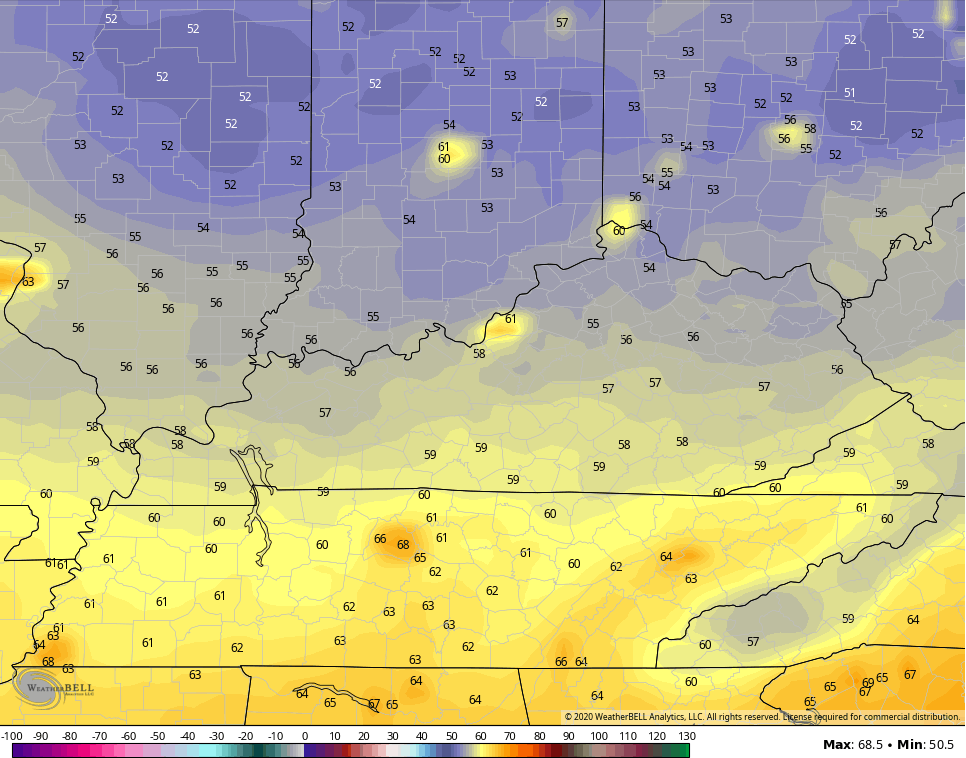 THURSDAY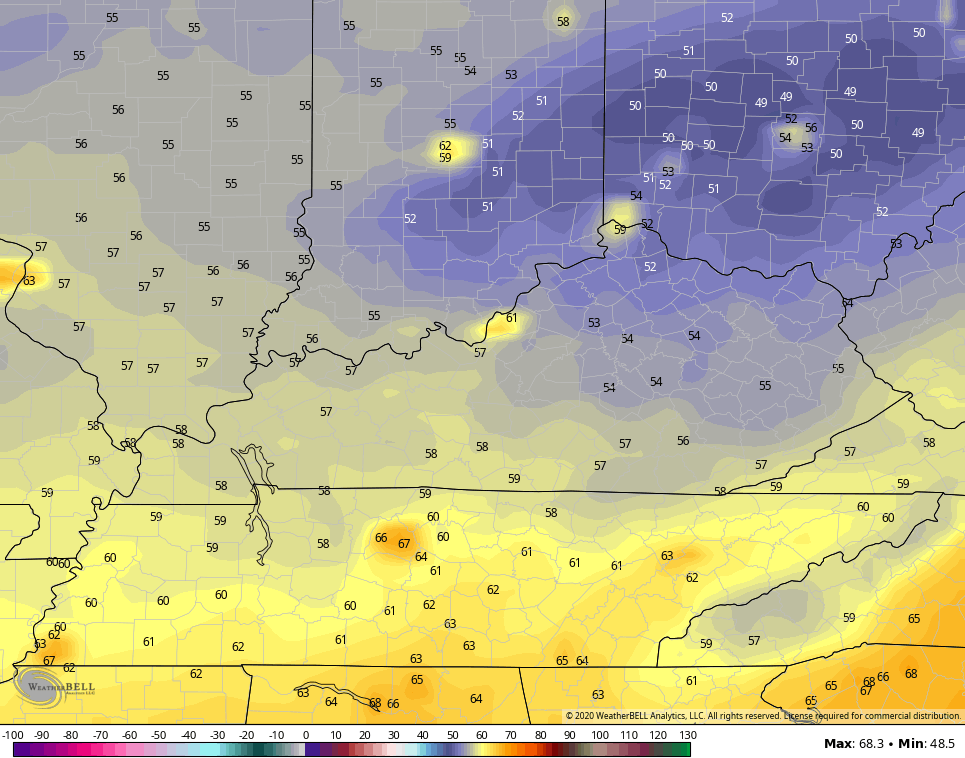 As temps hang below normal late this week into the weekend, we have to watch for that southeast system hanging around and throwing a little more moisture back in here. That could be ahead of another cold front dropping in here by early next week…
We are also approaching what is, historically, the busiest time of the hurricane season. The current season has already made history with the amount of action and there are several things for us to watch over the next week…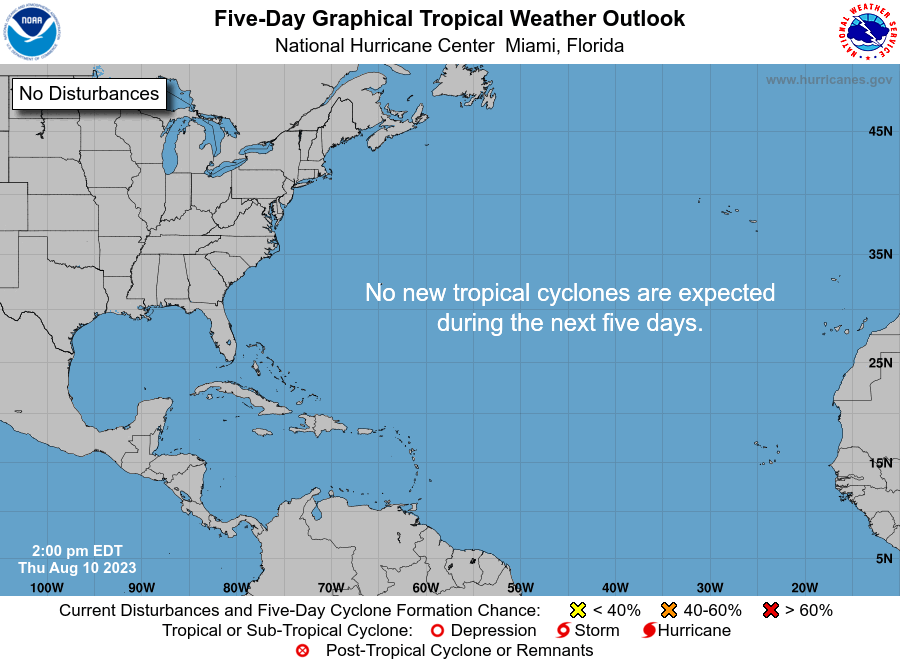 Tropical systems can sometimes help alter the overall pattern.
Make it a good one and take care.