Eta continues to scrape up Florida's west coast this afternoon and conditions continue to go downhill. Numerous tornado warnings have been issued already today and more are likely as rain bands swing through.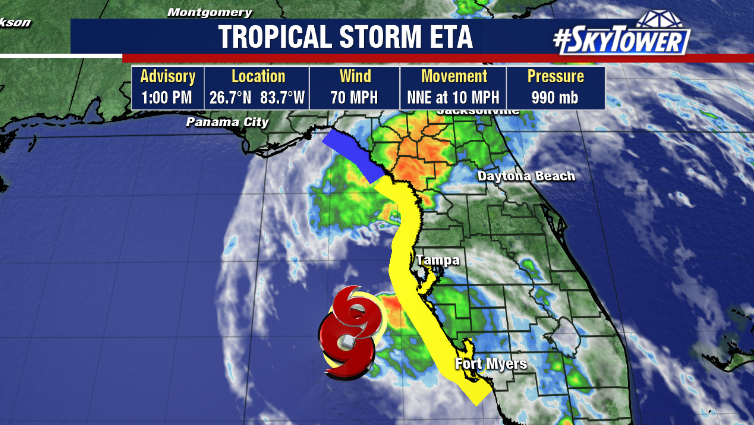 Dry air and shear will continue to weaken the storm, but a significant decrease in intensity isn't expected until after the storm makes landfall. Expect some nasty rain bands to continue moving through, with the worst of the weather coming through this evening into the overnight hours. The highest winds will be along the coast, with gusts of 60+ mph possible.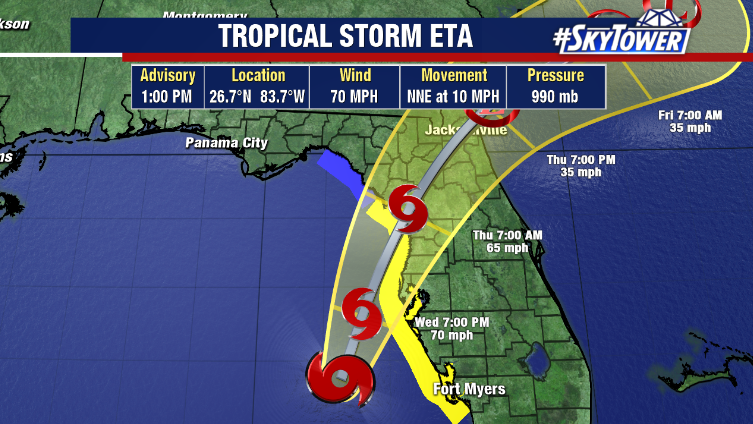 Coastal flooding is expected, especially close to high tide tonight. Storm surge will be on the order 3-5 feet from Tampa Bay south to Boca Grande. With slightly lower levels up through the Nature Coast. Conditions will improve across the state on Thursday.