Whew! After a very active stretch over the last few weeks, it's easy to forget we're only 10 days in to the official hurricane season. With Arthur, Bertha, and then Cristobal last week, it was the earliest on record that we've made it to three named storms in the Atlantic. On average, we don't have three named storms until early August.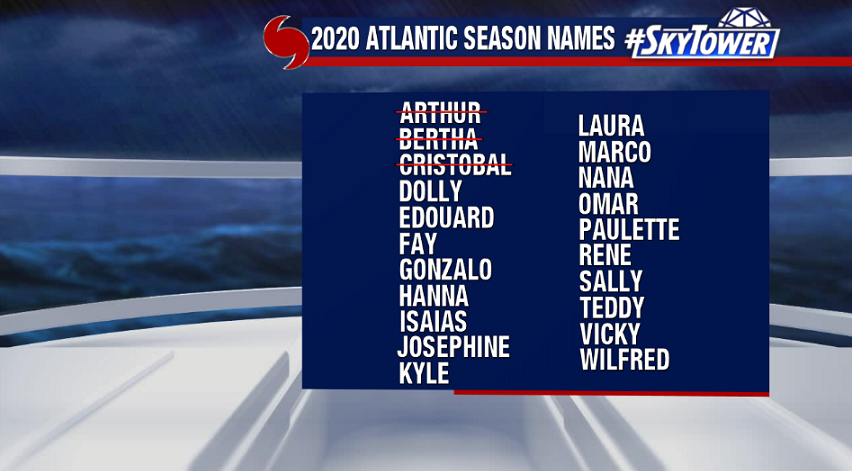 Despite the quick start, you'll find it comforting to know that there isn't any correlation between early-season tropical activity and how active the entire season ends up being. That being said, the ingredients are in place for above-normal activity in the Atlantic this year thanks to numerous favorable factors – including warm sea-surface temperatures (SSTs), weaker trade winds, weaker vertical wind shear, and a stronger African monsoon season.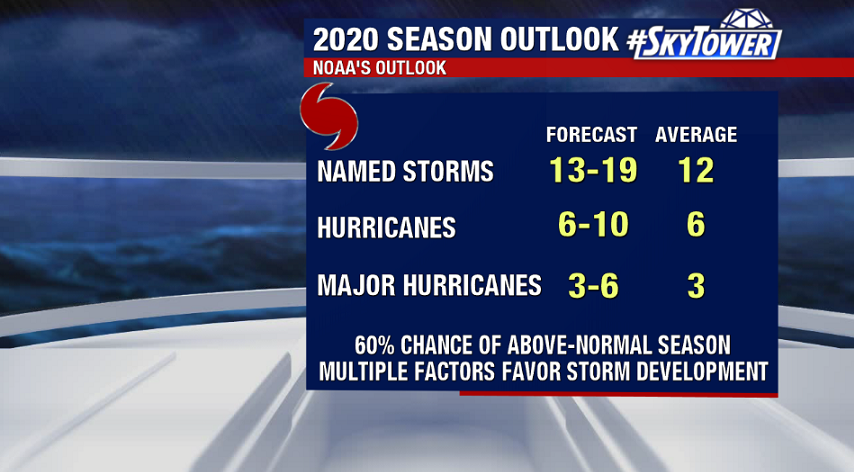 For now it looks like we're finally settling into the usually quiet stretch of hurricane season. Since 1950, only 6% of named storms have formed during the month of June.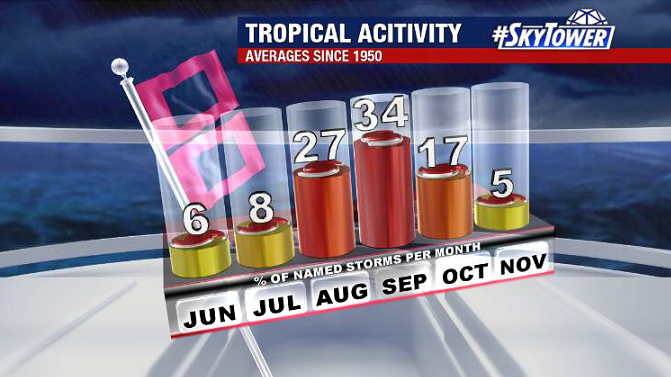 There's an area or two we'll keep in an eye on in the middle of Atlantic over the next week, but nothing that appears to be a threat.