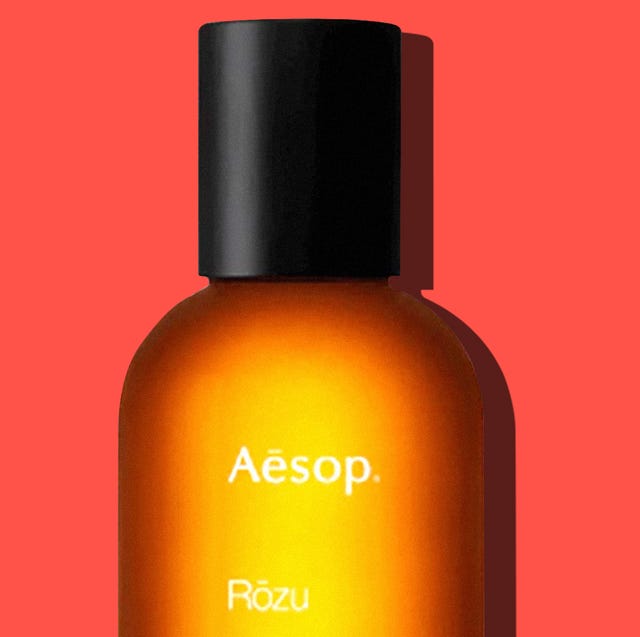 Picking out a signature scent can be a daunting task. How on earth do you go about identifying a blend of smells that perfectly captures the multifaceted nature of your identity, or, hell, your very sense of self? (I'm kidding, of course. Your identity isn't multifaceted. It mostly revolves around buying outlandish clothing you never end up wearing. Oh, that's only me? Shit.)
There are so many fragrances to choose from, and within those, so many top notes, middle (or heart) notes, and bottom (or base) notes to contend with. Finding the right fragrance starts with having a little on-hand guidance—that's me!—and some sense of what smells appeal to you right off the bat. (Our annual Grooming Awards are always a handy source of reference, too.) The Esquire squad has smelled a lot of fragrances in our day—and I mean a lot—and these are the 15 most consistently flattering of the bunch. So trust me, there's bound to be one here that matches your particular set of preferences.
And listen, a lot of cologne advertisements promise, in one way or another, to make you smell like someone. A model. An actor. Some distorted, fantasy version of yourself. Fuck that noise. Instead, choose a signature scent that smells like you, in all your glorious multifaceted-ness—or at least complements the little personality you have. Here's where to start.
Advertisement – Continue Reading Below
Dirty Vanilla Eau de Parfum
HERETIC
sephora.com
$65.00
Vanilla might sound a little, well…vanilla, but this take on it—rooted by a fusion of woods like sandalwood and cedar, infused with patchouli and coriander—takes the scent to a place that's downright sexy. It's not overwhelming, but it is intoxicating.
Colonia Futura Eau de Cologne
Acqua di Parma
sephora.com
$66.00
We're all hungry for the outdoors, and wearing this fresh, herbaceous fragrance feels like being in nature even when we're . . . not. It's all about the clary sage, which adds an earthy freshness to the botanical notes of lemon and vetiver. And continuing on a theme, it contains 99 percent natural-origin ingredients.
Coach Man Blue Eau de Toilette
You can probably tell, from the name and the color, that you're looking at a fresh and watery scent here. What you can't see—and what takes this cologne from standby to standout—is the layers of cedarwood and amber, plus the almost-electrical charge crackling through the scent profile. It's what you're used to, sure, but so much more, too.
Homme Eau de Toilette
Dior Homme is a genuine classic. This reinvented version takes the best parts of the OG formula—the cedar, the patchouli, the vetiver—and makes them all feel brighter and lighter. It's an everyday wear that still feels bold and more than a little enticing.
Santal 33
Le Labo
nordstrom.com
$83.00
Le Labo's Santal 33 is a staple in coastal cities already, which is funny because it makes you smell like you live near a campfire—in a very (very) good way. It blends notes of pepper, gaiac, labdanum, cedar, and an incense called olibanum.   
Guilty Eau de Parfum Pour Homme
This cologne has a bit of hot chili pepper in the mix, and, honestly, how can you not love a cologne with a bit of hot chili pepper in the mix? If you still need convincing, though, the patchouli and cedar, not to mention the dash of florals, should do the trick.
Vetyverio
Diptyque
mrporter.com
$98.00
Diptyque might be known for its fancy candles, but the scent experts over there don't skimp on the brand's fragrances, either. This one is great for guys who like wearing something in the daytime—the grapefruit and mandarin notes keep it fresh. 
Bleu de Chanel
Chanel
nordstrom.com
$125.00
If you want something low-key, you can't do better than Bleu de Chanel. It's the fragrance for guys who think they don't like fragrance. 
Replica by Fireplace
Maison Margiela
sephora.com
$130.00
Maison Margiela's Replica by Fireplace is considered a warm fragrance. In other words, it uses clove oil, chestnut accord, and vanilla to make you smell like you're actually sitting by the hearth. 
English Oak & Hazelnut Cologne
Jo Malone London
mrporter.com
$136.00
This unisex fragrance blends lighter notes like hazelnut with stronger base notes like English oak and vetiver. If you've ever found yourself remarking on how much you like the smell of cedar, this one's for you.  
Neroli Portofino
TOM FORD
sephora.com
$155.00
Tom Ford's Neroli Portofino is remarkably light and great for a hint of scent. Notes of bergamot, neroli, rosemary, lemon, and mandarin are delightfully refreshing, but far from overpowering. 
Gypsy Water Eau de Parfum
BYREDO
nordstrom.com
$180.00
Byredo's Gypsy Water has top notes of bergamot, pepper, and juniper berries (and a hint of licorice), complemented by vanilla and amber. It's smart, but not intimidating. (It's also a touch romantic, but, again, not too much so.) 
Rōzu Eau de Parfum
What's that you say? I don't wear rose cologne. Sure you do! As long as it's this one, which balances the floral side of things with spices and woods that ground it in a smokier, darker place. Seriously: You can wear a rose cologne. You're looking right at it.
No. 88 Cologne Spray
Czech & Speake
mrporter.com
$190.00
This concentrated blend of fresh bergamot, rose, geranium, vetiver, and sandalwood is designed to capture (in all its complexity) the smell of the first Czech & Speake showroom on London's Jermyn Street. It's a great fit if you're already into British fashion and all its accoutrements. 
Endymion Concentré Eau de Parfum
Penhaligon's
bloomingdales.com
$208.00
Penhaligon's Endymion Concentré fuses top notes of sage and lavender with bottom notes of leather and nutmeg in an intricately layered fragrance that riffs on one of the storied perfumer's most iconic scents. 
Get Expert Grooming Insights, Every Day
This content is created and maintained by a third party, and imported onto this page to help users provide their email addresses. You may be able to find more information about this and similar content at piano.io
Advertisement – Continue Reading Below