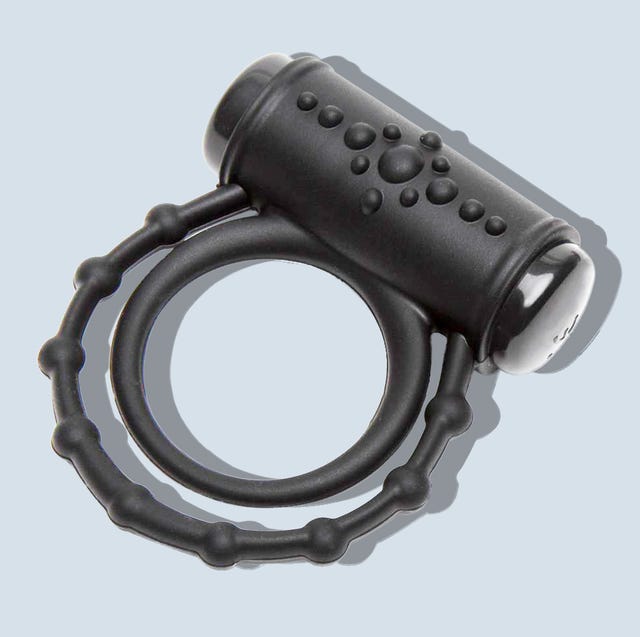 Courtesy
Phrases like "spice up the bedroom" are cheesy as all hell, but they're used incessantly for a reason. If you do something enough times, it loses its luster or becomes all too rote, sex being no exception. Now, you could cross that line with a partner two days and seven hours in, or 27 years in. That's personal. When you do though, it just might be time to introduce a third party into the equation: a sex toy. Specifically, one not designed for solo use, but one made for couples of all genders and sexual orientations, with a design that ensures both participants are equally happy.
Really, it comes down to one simple rule: If it vibrates, it'll work. But beyond that rule is a realm of couples sex toys that'll cover specific interests, interesting positions, and deep-down desires. Here are 10 of the best, to start you off or to elevate you to the majors. Communicate openly with your partner, use water-based lube with each toy, and get, dare we say it, spicy.
Advertisement – Continue Reading Below
Personal Wand Massage
Lionbeard
amazon.com
$17.99
A classic. This wand comes with five speeds and 20 vibration modes for you and your partner to test out together. Use it wherever extra stimulation would come in handy. And hey, if you wash it clean, you can use it to massage muscle cramps the next day. You might bore of this wand eventually, so that's when you move onto  bolder toys. 
Prostate Massager
For a massager that's specially built to stimulate the perineum and the prostate—and that can be used by men and women both—this option from Phanxy is downright affordable, with nine vibration speeds. Trying controlling the remote while your partner wears it.
Kitty Whip
Savage X Fenty
savagex.com
$22.95
No need to break out the USB charging cords and AA batteries every time you get to it. Rihanna's lingerie brand makes this tiny whip for light foreplay. 
Vibrating Love Ring
Tracey Cox
lovehoney.com
$44.99
A cock ring—or as this brand more artfully calls it, a "love ring"—is one of the most essential couples sex toys you can try out (or rather, on). The five levels of vibrations, controlled by a button on the side, stimulate the wearer and their partner, hands-free.
Play and Please Set
Je Joue
babeland.com
$49.99
This one's rechargeable motor pairs with the three different silicone sleeves, depending on what your mood calls for. There's a small bullet sleeve, a cock ring sleeve, and a classic vibrator sleeve—enough variety to keep things interesting. 
Crystal Kink Couple's Sex Toy Kit
Lovehoney
lovehoney.com
$54.99
What the hell, try a bunch of sex toys out at once. This kit has eight: an anal plug and anal beads, a vibrating bullet and cock ring, beads, a vibrator, and a dildo. You can mix and match and experiment, and when you decide which toys work the best for you both, you can invest in more high-end versions.  
Curved Realistic Harness Set
Pegasus
babeland.com
$134.99
Upend the dynamic in bed with a strap-on set; this one comes with a vibrating dildo and a cloth harness. You've seen Deadpool, right?
Tiani 3 Couples Massager
Lelo, maker of luxury sex toys (just take a look at that metallic plating), actually has three lines of couples massagers that are worn inside the vagina during sex, with the vibrations enjoyed by both partners. Each has a slightly different shape and size, with the Tiani 3 falling in the middle. It is quiet, waterproof, and remote controlled.
Natya Couples Massager
Kama Sutra
overkink.com
$143.99
Worn internally, this massager bends and bows to fit your bodies, the vibrations controlled by the heart-shaped remote. There are seven vibration settings, and each corresponds with its own light color on the remote, which makes it very easy to remember where you left off.  
Crescendo Bendable Smart Vibrator
Mystery Vibe
mysteryvibe.com
$149.99
This vibrator, though pricey, is basically the one-stop-shop of devices. Its completely bendable frame contorts to hit any location that feels good, from the clitoris to the perineum, and a smart phone app makes controlling its motions a cinch. If you're long-distance with your partner, you can even take control of its vibrations from across the country through the app. In other words, get really creative with this one.
This content is created and maintained by a third party, and imported onto this page to help users provide their email addresses. You may be able to find more information about this and similar content at piano.io
This commenting section is created and maintained by a third party, and imported onto this page. You may be able to find more information on their web site.
Advertisement – Continue Reading Below